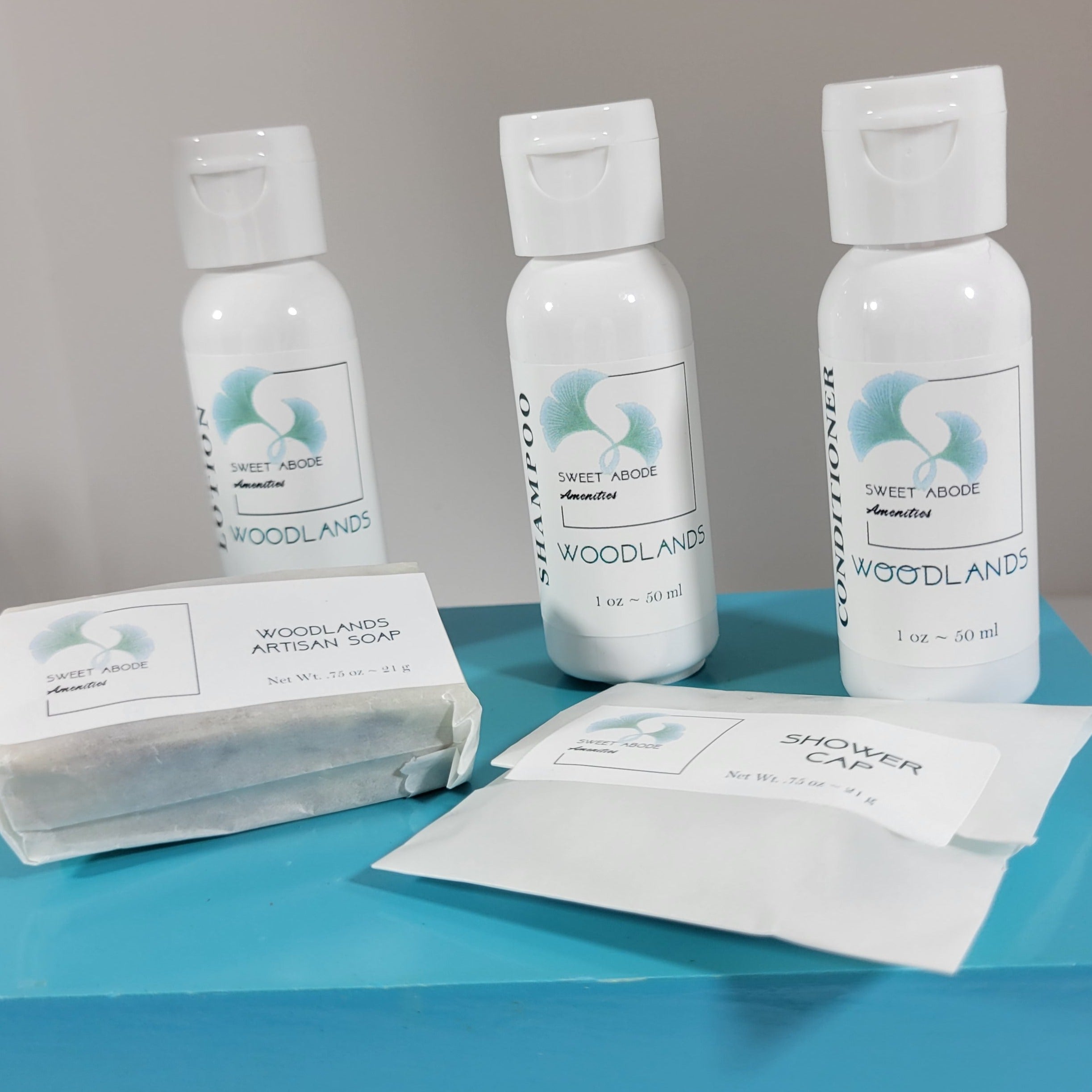 Vacation Rental Amenities Basic Package
Our basic amenities package  includes one of our three fragrances:
Woodlands - a beautiful forest walk on earthy mountain trails, pines and a hint of wildflower.
River Rock - Refreshing clean water fragrance of nurturing, detoxifying scent is comprised of citrus tonic, Moroccan rosemary, salted algae, oakmoss, extract and washed cedar.
Celestial - Soft mountain evenings of fresh mountain springs, hemlock, honeysuckle & magnolia
 Included  are fifteen units of each packaged in 1 ounce PET bottles with disc top cap and artisan soap: 
Shampoo
Conditioner
Lotion
Handcrafted artisan soap wrapped in glassine bags
Upon request, we will provide cards for display that will let your guest know about the local products provided for their enjoyment.