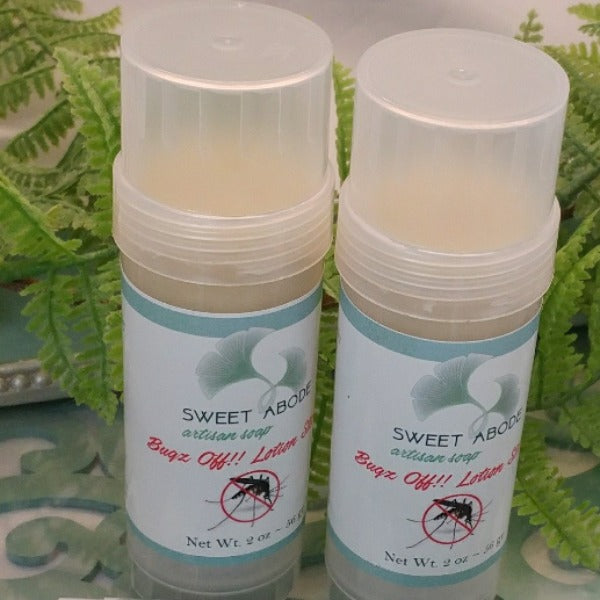 Bugz Off Lotion Stick
Our fabulous Bugz Off! formulation in a solid lotion tube. Easy to apply and solid enough for great coverage.
This product is not recommeded for children under the age of 3. 
The essential oils  of citronella and Eucalyptus used in this product are harmful to pets. Do not apply on animals.
Ingredients: Beeswax [Beeswax], Shea Butter [Hydrogenated Butyrospermum Parkii (Shea Butter)], Olive Oil [Olea Europaea (Olive) Oil], Lemon Eucalyptus [Eucalyptus Citriodora], Citronella [Cymbopogon nardus], Cedarwoood [juniperus ashei], Lavender [Lavandula Angustifolia [Lavender]], vitamin E T-50 [Tocopherol Acetate], Geranium [Pelargonium graveolens [Geranium]]