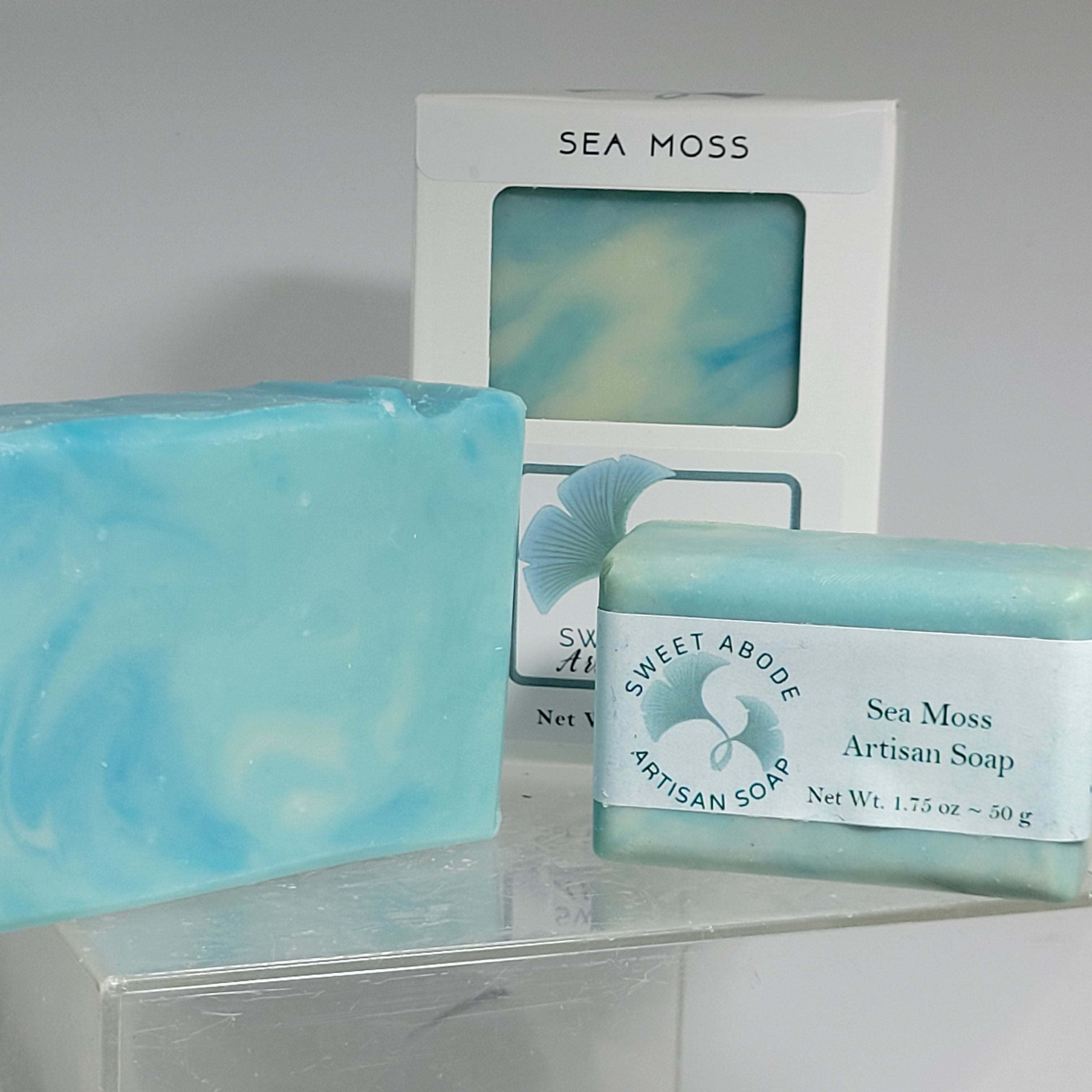 Sea Moss Artisan Soap
Sea Moss is a light refreshing artisan soap goes perfectly with Sea Moss Beard Oil, Balm and Body Wash.  Clean ocean air brushes past salted driftwood and rests upon warm amber sand dunes.
Our soap bar weight has increased to over 5 ounces and are packaged in boxes made from recycled cardboard. Please recycle responsibly!
Ingredients: Olive Oil; Coconut Oil; Water; Shea Butter; Lye (NaOH); Castor Oil; Cocoa Butter; Sodium Lactate; Fragrance; Titanium Dioxide, Mica, Chromium Oxide Green; Ultramarine Blue